Kat Wolfe On Thin Ice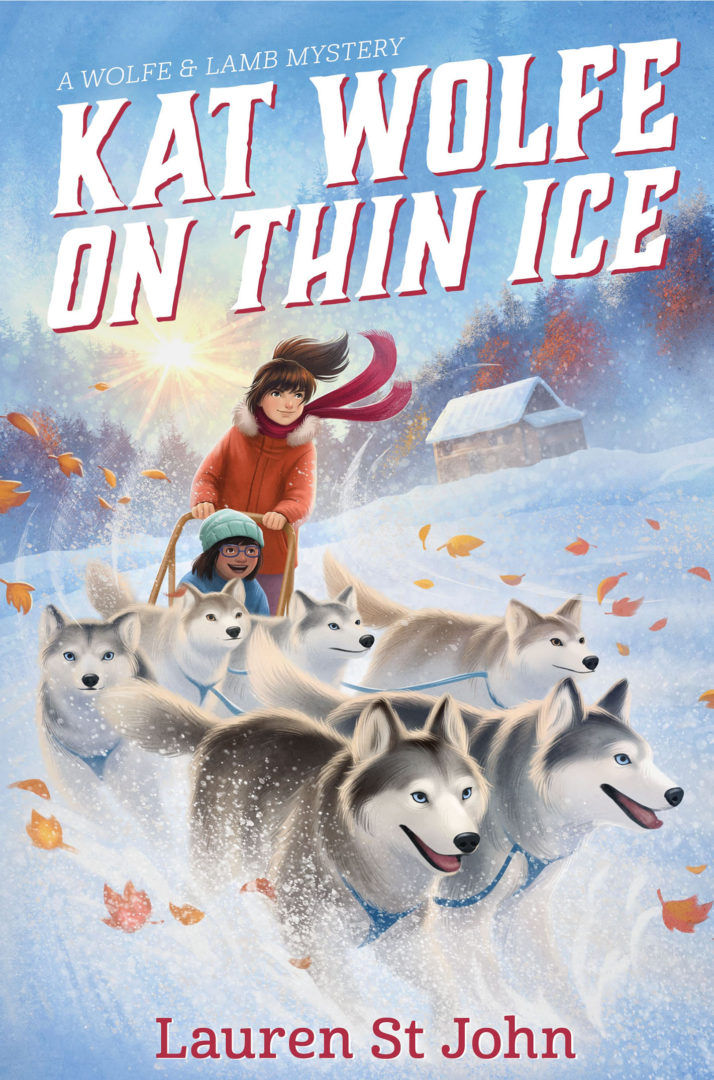 Best friends Kat Wolfe and Harper Lamb can't wait to travel from Bluebell Bay to New York's Adirondack wilderness for a log cabin holiday with their parents.
But misadventure haunts them from the start, leaving them in the wrong place at the wrong time. Alone! When the star witness in a major trial vanishes nearby, Kat and Harper race to piece together the clues that might save her from a notorious gang. Soon they're targets too.
With a snowstorm moving in and no way out, Wolfe and Lamb need all of their mystery-solving skills, plus the help of some wayward huskies, if they're to survive.